Montauk—our favorite drinking village with a fishing problem—has had a long love affair with the bottle. So when that romance was threatened during Prohibition from 1920 to 1933, Long Island's alcohol aficionados took matters into their own hands, spawning one of the most creative black-market rum running operations this side of the Atlantic.
The booze ban officially went into effect on January 16, 1920, and literally the following day Montauk's waters were populated with trafficking ships from Nova Scotia, England, and Cuba, smuggling everything from Canadian whiskey to Jamaican rum. The boats would lurk 12 miles offshore, just past US territorial waters, in a line-up that became known as Rum Row. Because of its harbors, bays, and inlets, along with its proximity to New York City, the East End was the perfect location for this kind of illegal activity.
Each night, a flotilla or small craft would sneak out of Fort Pond Bay, head straight for the Rum Line, and bring boat-loads of bottles back to the shores of Gin Beach, Shagwong, and Oyster Pond. The cargo was then either transported to the many speakeasies that had popped up in the city, in the North Fork, and in Montauk, or was stashed in Montauk's sand dunes for safekeeping. Long Island's most glamorous speakeasy was the Island Club, on Star Island, where the Montauk Yacht Club sits today. Built by Carl Fisher—a friend of Al Capone's—the club became a haven for those rich and parched, like John Barrymore, Errol Flynn, Ernest Hemingway, and then-mayor of New York, Jimmy Walker. The nightclub and casino thrived openly until a raid by the Feds in 1930.
Fishermen were the pioneers of this black-market business. To keep their operation going, dodging the Coast Guard and customs boats was key. But the law wasn't the smugglers' greatest threat (if caught, chances were they could reclaim their booty after posting bail): it was pirates and mobsters like then 19-year-old Capone, who got his start bootlegging.
The one man who could be trusted was Captain William McCoy, who is credited for establishing Rum Row. His schooner "Arethusa" was open for business 24 hours a day for anyone with the balls to paddle out to her. While other rum runners would water down their goods, McCoy was known for his fair prices, selling real, quality goods like Johnny Walker Red and Bacardi brought from two small French-owned islands off the coast of Newfoundland. His product, so the legend goes, became known as "The Real McCoy."
Fortunately for this thirsty town, Prohibition only lasted for 13 years. Today, rum runners are part of the area's legacy; but if you look hard enough—and enjoy enough of these now-legal spirits—you can still make out the faint silhouette of Captain McCoy's vessel somewhere along the ocean's horizon.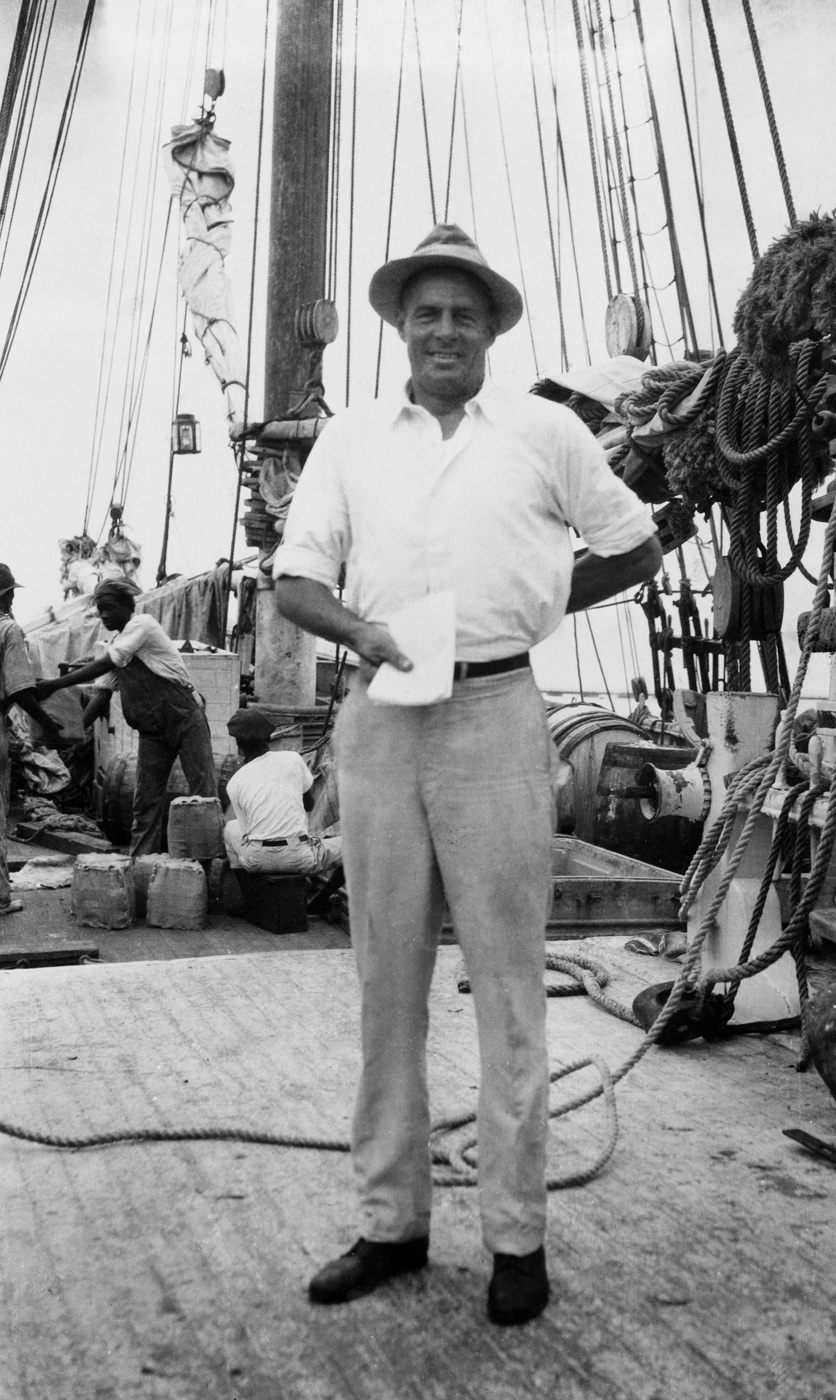 Header image via drinkingcup.net